HOLLEY 4150 CARB DRY FLOW TESTING FIXTURE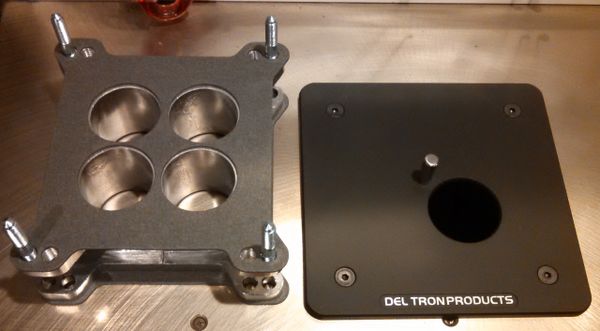 HOLLEY 4150 CARB DRY FLOW TESTING FIXTURE
DEL-TRON PRODUCTS Deltron rotating carb flow testing fixture.
Part No. DEL-CFT102
Flow Test Holley 4150 series 4 barrel carbs. This fixture is used for dry flow testing CFMs, check booster signal and more. Fixture is the rotating style to flow test 1 bore at a time. Mounting hardware, s-hook, return spring, and tubing. Base has standard 5" square bolt pattern that fits superflow 110 300 600 1020 flow benches.

Please e-mail us if you have any questions.