SUNNEN STYLE MB-770 5 INCH 3 JAWS CHUCK WITH MANDREL MOUNT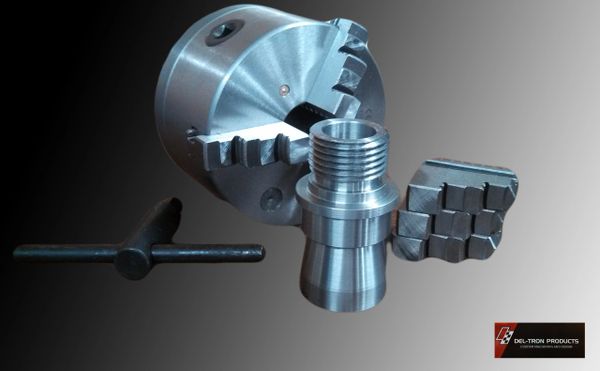 SUNNEN STYLE MB-770 5 INCH 3 JAWS CHUCK WITH MANDREL MOUNT
DEL-TRON PRODUCTS


Sunnen Syle MB-770 5" 3 Jaws Chuck w/ Mandrel Mount
Part No.
DEL-MB770A
Sunnen style MB-770 5" diameter chuck with 2 sets of jaws I.D. and O.D. with chuck key and mandrel mount. Custom machined mandrel mount and test fitted to Sunnen MBB 1660 honing machine spindle (and other honing machine). Material is 416 stainless steel with 1-1/2 8 thread pitch on one end. 
Please e-mail us if you have any questions.