ROCHESTER 2 BARREL CARB DRY FLOW TESTING FIXTURE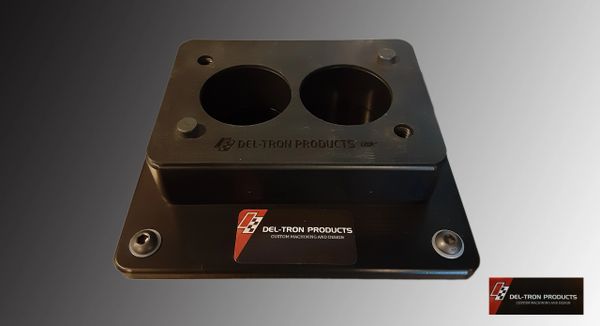 ROCHESTER 2 BARREL CARB DRY FLOW TESTING FIXTURE
DEL-TRON PRODUCTS
Rochester 2 barrel Carb Flow Testing Fixture 
Part No.
DEL-CFT103
Rochester 2 barrel carburetor flow testing fixture is used for dry flow testing check CFMs, booster draw and more. Fixture has a removable plate so the flow bench technician can test 1 bore at a time or both open by removing the plate. Made of 6061 aluminum with black anodizing finish and has standard 5" square bolt pattern that fits superflow 110 300 600 1020 flow benches. Mounting hardware S-hook and return spring included. 
Please e-mail us if you have any questions.