PRO SERIES ROD BOLT DIGITAL STRETCH GAUGE 2 PC KIT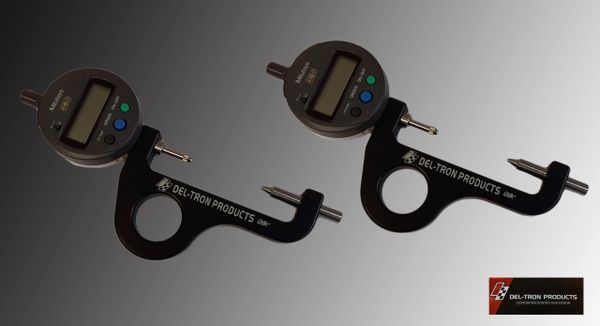 PRO SERIES ROD BOLT DIGITAL STRETCH GAUGE 2 PC KIT
DEL-TRON PRODUCTS


Pro Series Digital Rod Bolt Stretch Gauge 2 pc kit
Part No.
DEL-RBG2005D
Custom 2 piece digital rod bolt stretch gauge kit save engine builder time for faster assembly. Now the builder has gauge A for tang side of rod and gauge B for non tang side. This speeds up assembly time and accuracy so one gauge per bolt free length for a zero setting. Both are CNC machined body from 6061 aluminum with black anodized finish. Digital indicators reads in .0001" increments in inches or mm, upgrade the low tension return spring with high tension spring for max preload and unit is fully adjustable. Complete with a heavy-duty blow molded black hard storage case with foam cut out insert to protect these gauges.
Please e-mail us if you have any questions.