HARLEY DAVIDSON MILWAUKEE 8 FLOW TEST ACCESSORY KIT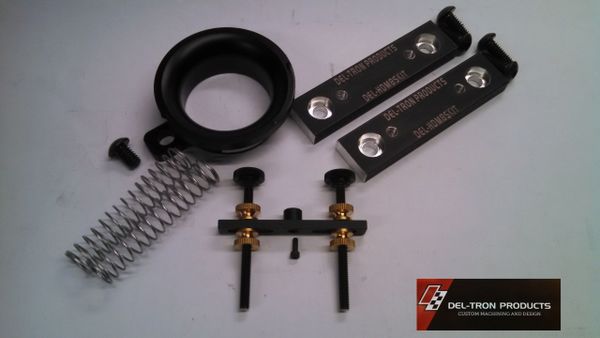 HARLEY DAVIDSON MILWAUKEE 8 FLOW TEST ACCESSORY KIT
DEL-TRON PRODUCTS 
Harley Davidson M8 flow test accessory kit
Part No. DEL-HDM8SKIT
These kits are designed to help flow bench technicians test Harley Davidson Milwaukee 8 heads on their flow bench. Works with our valve opening fixture part no. DEL- VOF2500 and similar designs.
Items included:
2 test springs
machined bell mouth w/hardware
rock pedestal adapter brackets w/hardware
4 valve adjustable adapter bracket w/hardware

Kit does not include a bore fixture, valve opening fixture, or cylinder head.
Please e-mail with questions