FLOW TESTING PRO SERIES STARTER PACKAGE KIT SBC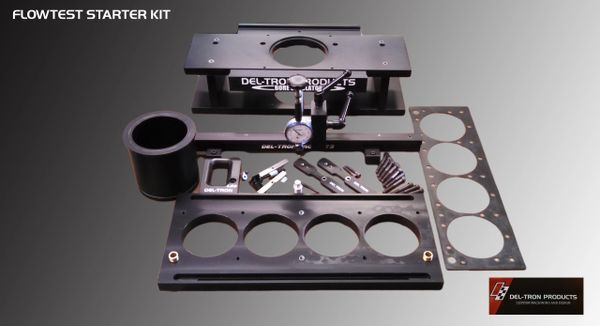 FLOW TESTING PRO SERIES STARTER PACKAGE KIT SBC
DEL-TRON PRODUCTS Flow testing Pro series starter kit 
for Chevy GEN 1 SBC cylinder heads Part No. DEL-PSKSBC
Kit contains the following items to start testing SBC heads
on your flowbench. 
Pro series bore simulator stand (New 2020 design)
Aluminum removable cylinder 4.030"
Aluminum slider SBC 4.030" w/bolt kit
Inlet flow guide felpro 1204
Slider clamping kit
8 lite flow testing springs
Pro series universal valve opening fixture
SBC rubber head gasket
These are a made to order kit and process time is 2-3 weeks (Free shipping with in the continental United States only.)
Please e-mail with any questions and availability.