FLOW TESTING PRO SERIES STARTER PACKAGE KIT SBF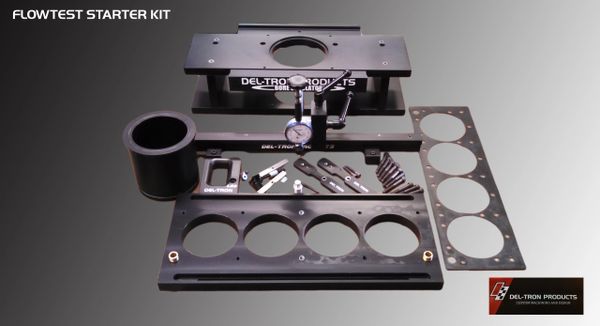 FLOW TESTING PRO SERIES STARTER PACKAGE KIT SBF
DEL-TRON PRODUCTS Flow Testing Pro Series Starter Kit 
Part No. DEL-PSKSBF
Kit contains the following items to start testing SBF 302 Cylinder heads on your flowbench. 
Pro series bore simulator stand (New 2020 design)
Aluminum removable cylinder 4.030"
Aluminum slider SBF 4.030" w/bolt kit
Inlet flow guide felpro 1250
Slider clamping kit
8 lite flow testing springs
Pro series universal valve opening fixture
SBF rubber head gasket
These are a made to order kit and process time is 3-4 weeks (Free shipping with in the continental United States only.)
Please e-mail with any questions and availability.