FERREA 6000 SERIES SBC INTAKE VALVES 6101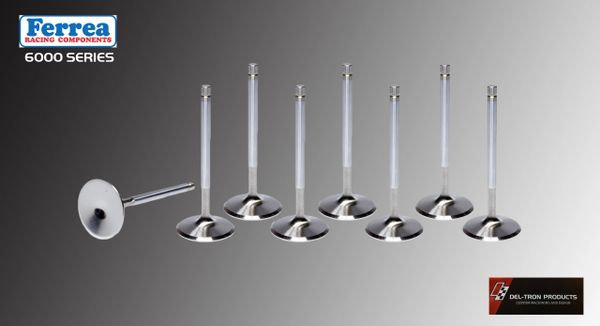 FERREA 6000 SERIES SBC INTAKE VALVES 6101
DEL-TRON PRODUCTS  Ferrea Intake Valves
Part No. DEL-FERF6101-8
Ferrea 6000 series Intake Valve,
2.020
in Head, 11/32 in Valve Stem,
4.960
in + .050 Long, Stainless Steel, Applications Small Block Chevy flat tappet, hydraulic and solid roller cam shafts, Set of 8. The 6000 Series Competition Valves are designed to provide excellent 
reliability in an environment of high spring pressures and roller cams, at a 
budget price. They have higher fatigue resistance and tensile strengths than 
our competitor's best offerings. These valves can be used in Drag and Oval 
Track racing applications.