DEL-TRON MAGNETIC DECK BRIDGE W/INDICATOR .001" MOLDED CASE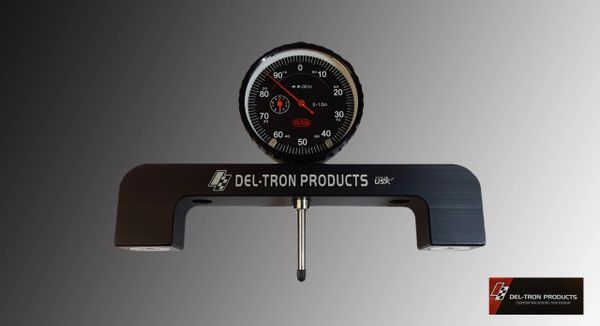 DEL-TRON MAGNETIC DECK BRIDGE W/INDICATOR .001" MOLDED CASE
DEL-TRON PRODUCTS

 Magnetic Deck Bridge w/indicator .001"

Part No. DEL-MDB541C
3 hole magnetic deck bridge with neodymium high pull magnets. 1" travel dial indicator .001" reading. Dial indicator can be installed in center hole or left/right and can install 2 indicators for piston's deck average. Blow molded storage case included. Made in the USA.
Please e-mail us if you have any questions.