SBC ENGINE 265-400 CID LIFT BRACKET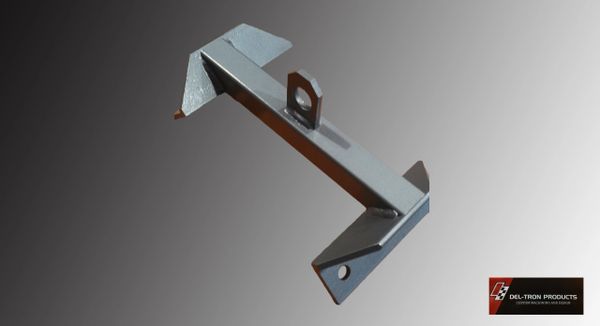 SBC ENGINE 265-400 CID LIFT BRACKET
DEL-TRON PRODUCTS Custom SBC engine lift bracket
Part No. DEL-SBCLB
Works great for 
loading and unloading SBC Gen 1 blocks in and out of honing machines.
 We 
used
these lift 
brackets in are engine shop for over 10 years and 
they install 
fast with 4 bolts, also 
works for picking up blocks on and off 
engine stands 
and loading complete short 
blocks for shipping. Material is
steel and mig 
welded, silver hammered finish and 
made in the USA. 
Please e-mail with questions