AMMCO 4000 ROTOR AND DRUM BRAKE LATHE W/TOOLING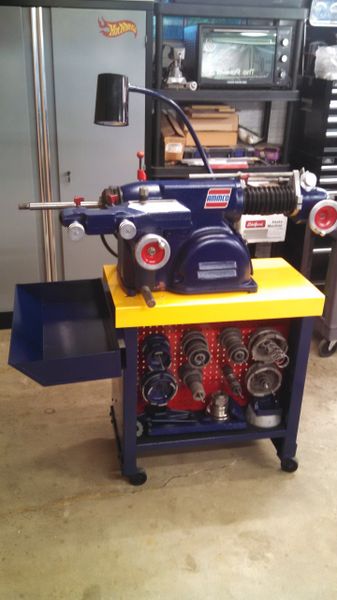 AMMCO 4000 ROTOR AND DRUM BRAKE LATHE W/TOOLING
DEL-TRON PRODUCTS


AMMCO 4000 Rotor and Drum Brake Lathe w/ Tooling
Part No.
AMMCO4000
Refurbished AMMCO 4000 Brake Lathe with Tooling. Hubless rotor adapter, standard traingle tool bits, belts, center cones. 1 ton adapters and upgrade to round tool bits, drum and rotor silencer bands, clip on ammco 1180, clamping style setup dial indicator with case.
Please e-mail us if you have any questions.