PERFORMANCE SERIES SBC 350 SHORT BLOCK GEN 1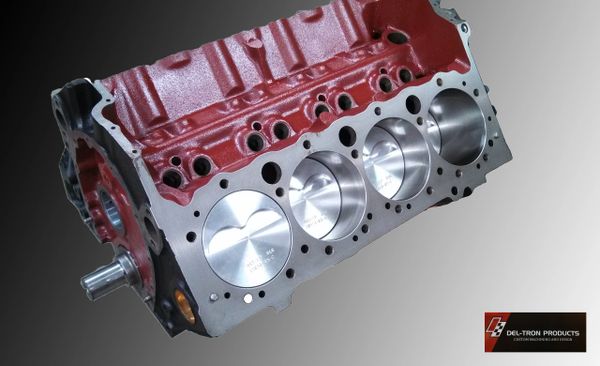 PERFORMANCE SERIES SBC 350 SHORT BLOCK GEN 1
DEL-TRON PRODUCTS


Performance Series SBC 350 Short Block GEN 1
Part No.
DEL-36057-F
Short block balanced and blue printed, seasoned GM 010 block 2 bolt main with ARP bolts algin honed square decked to 9.010" bored and finished hone on sunnen CK-10 to 4.060". Scat 3.48" stroke crankshaft 2 piece rear seal eagle 5.700" rods, Speed pro flat top hypereutectic pistons, 5/64" 5/64" 3/16" Total seal gapless 2nd rings. This is a 360 cubic inch and will make 400+ horse power with good camshaft, induction system and headers. Will ship with in the United States only 7-10 business days processing time. A custom crate charge of $100 will be added to this item for shipping and will need to be paid before order can be processed.
Please e-mail us if you have any questions.