FLOWBENCH VALVE OPENING DEVICE PERFORMANCE SERIES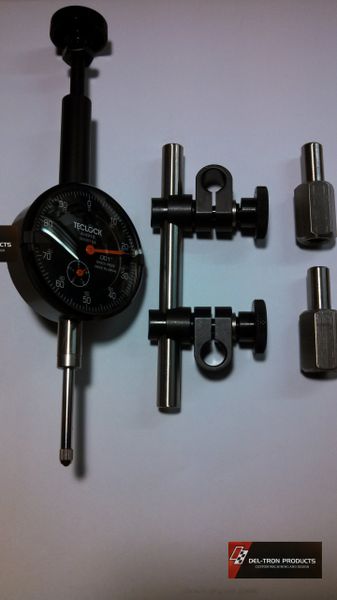 FLOWBENCH VALVE OPENING DEVICE PERFORMANCE SERIES
DEL-TRON PRODUCTS


Flow Bench Valve Opening Device Performance Series
This flow bench valve opening fixture is fully adjustable. 
Kit includes: (qty 1) 2-1/4" diameter face EL series dial indicator with .001" gradation for 1" travel; (qty 2) 5/8" hex 303 stainless stud mount nuts drilled and tapped for 3/8-24" and 7/16-20" threads; (qty 1) 5/16" diameter 303 stainless rod 4-1/2" long; (qty 2) indicator swivel clamps with knurled knobs. Works on canted and straight valve applications, cylinder heads in pics not included. 
Please e-mail us if you have any questions.