90 DEGREE TIP PITOT TUBE14"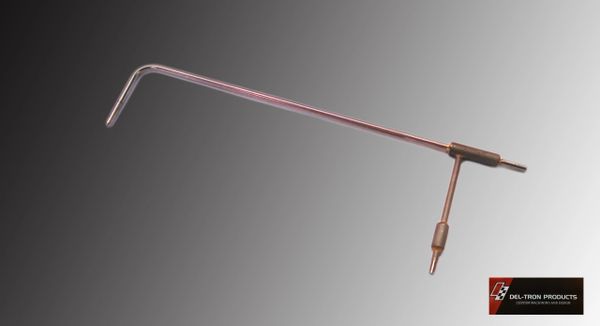 90 DEGREE TIP PITOT TUBE14"
DEL-TRON PRODUCTS 90 degree tip pitot tube 14"length
Part No. DEL-PT1201290
Stainless 1/8" diameter balanced pitot tube with a 90 degree tip 8 static pressure holes equally spaced @ 0.020" diameter. This pitot tube allows the flowbench technician to measure exhaust port air speed. Has 12-1/2" insertion length and a 1-1/2" tip length. 6 feet of connecting tubing included.(Requires second manometer or digital unit.)
Please e-mail with any questions.